China: Pearl River Delta Region - Shenzhen, Dongguan, Hong Kong
Labor, Globalization, Migrant Workers, with Celebrate New Year at Hong Kong!  (11 Days)

Tuesday, December 26, 2017 – Friday, January 5, 2018

At our second delegation to Southeastern China's Pearl River Delta Region of Shenzhen, Dongguan and Hong Kong, the so-called "factory of the World." We'll explore China's economy, globalization, working class and visit Hong Kong--my birth place, meeting with left-wing activists, understand their struggles against US/NED backed right-wing forces.

Please Join Our Delegation!
About China Activist Delegation

China has a rich and dynamic cultural, political and revolutionary history.  Unfortunately, most Americans know very little beyond what they hear and read in the corporate-controlled media.  This is mainly due to the ongoing Cold War, and the absence of information on China in the U.S. educational curricula. During the 2016 presidential election both Trump and Clinton were highly critical of China. It seems likely that U.S.-China relations will greatly suffer greatly.  Can American activists see beyond the finger pointing of the politicians and the American elites?
We hope that you will join our upcoming delegation to Beijing and Shanghai. Organized by a major U.S.-based activist organization we will explore historic, cultural, social, political and economic aspects of China. Our goal is to help promote a deeper understanding and to realize the importance of U.S.-China relations to the US and the world. We will explore Chinese history including the Opium Wars, anti- imperialist struggles, WWII, and the Chinese Revolution led by the Communist Party. We will be visiting revolutionary museums and meeting with a wide variety of people, including middle-class Chinese, expatriates, NGO workers, officials, activists, workers, farmers, students, scholars, and others.  We will be learning about Chinese society, history, culture, economics, and politics.
Past Delegations
November 8-18, 2017 Chinese Activist Delegation to U.S.
A report back: meetings, what they saw, dialogues with U.S. activists, and finally, what we can learn from each other



June 30- July 9, 2017 Delegation
China: Understand Chinese Society, History, Culture, Economic and Politics (10 Days) Photo Album
Article: Historic U.S. Activists Delegation to China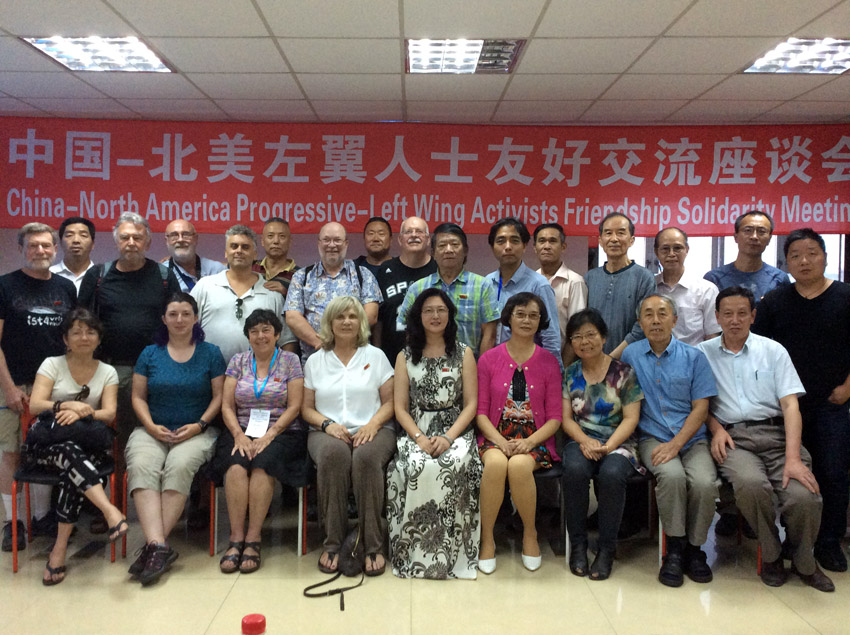 List of 2017 China Delegation
Tuesday, December 26, 2017 – Friday, January 5, 2018
China: Pearl River Delta Region - Shenzhen, Dongguan, Hong Kong
Labor, Globalization, Migrant Workers, with Celebrate New Year at Hong Kong! (11 Days) Info and Itinerary Registration And Payments
Price: $1650USD (Plus US-China Airfare) 
Past Delegations
June 30- July 9, 2017 Delegation
China: Understand Chinese Society, History, Culture, Economic and Politics (10 Days) Photo Album
Article: Historic U.S. Activists Delegation to China
Future Delegations
China: Understand Chinese Society, Culture, Economic, Politics and Politics (11 Days)
March, 2018


---
China Delegation is the projects of National Immigrant Solidarity Network (NISN) and Action LA Network
Fiscal sponsorships of Alliance for Global Justice